Meet The Artist
There is a thought behind every sketch. There is a story behind every product. But most importantly, there is an artist behind every design. They breath the sport, they understand the elements and they inspire by creating.
Our artists create work that inspires and motivates you to get out there.

As board shaper, skateboarder, surfer, snowboarder, engineer and painter, our artists know what we seek. Living in and for the ocean, living on and for the slopes. They are the creators and de consumer themselves. That's what makes our latest line unique.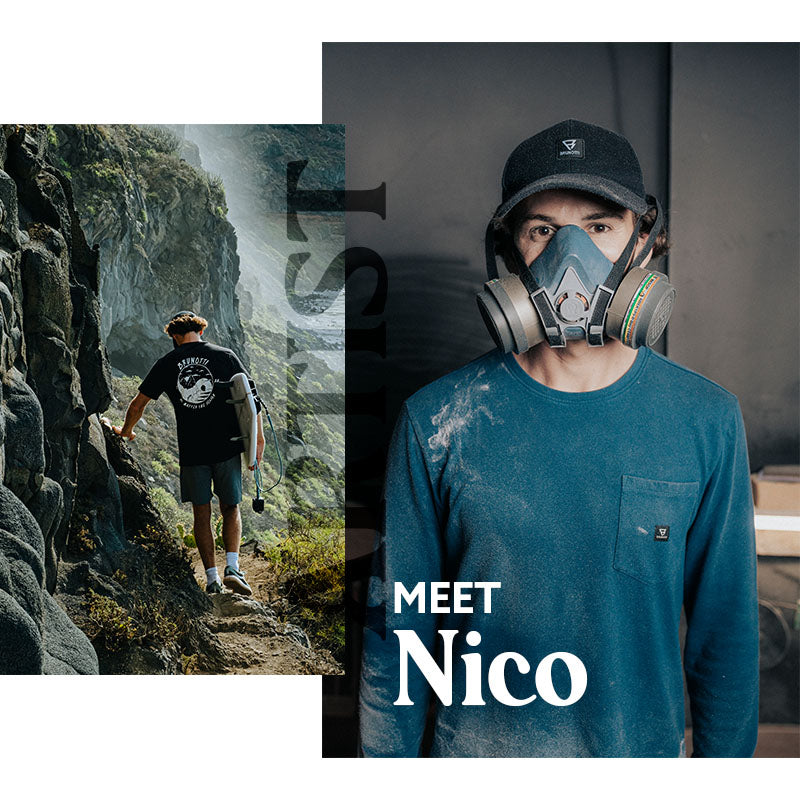 Meet Nico
Born and raised near the ocean in Tenerife, but found his pleasure in the snow as well. In winter, you can find him in the mountains with his (analogue) camera, riding park or shaping the Kitzsteinhorn snowpark. In summer, you'll see him shaping boards or following the waves in his self-build campervan.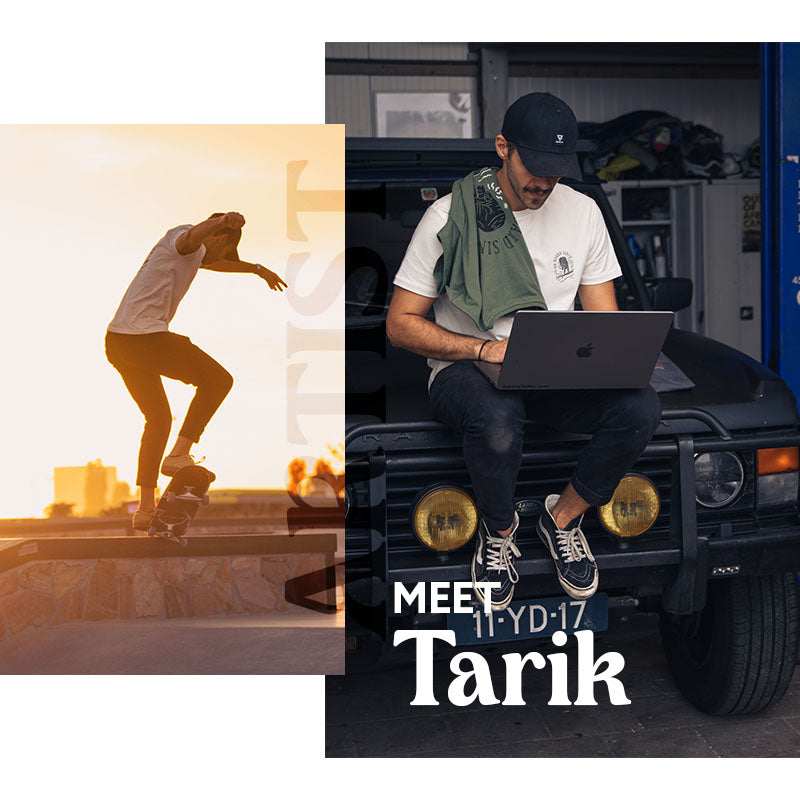 Meet Tarik
Tarik likes to ride bikes, but you find him more often on his skateboard. Or you can find him in his garage, working on his 40-year old Range Rover, a true lifetime project. Tarik loves design, photography and all kinds of creative projects, and oh, he also works for Brunotti!
Meet The Artist Collection