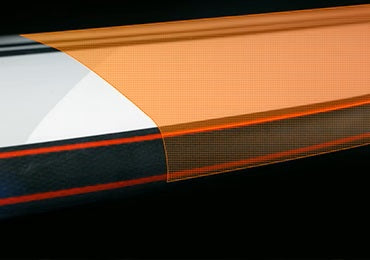 SANWICH CONTRUCTION
Sandwich construction is where a thin layer of high density PVC foam is attached to the core of the board with a layer of fiberglass or carbon between the two. Sandwich construction offers more Durability Then another layer of fiberglass is laminated on the outside of the thin layer of PVC foam.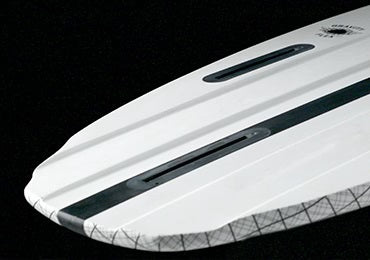 FUTURES FINBOX
We choose this 'Futures Finbox' because of the high pressure that will be released on the fins. Also we use our own 'Tri Fin Rack Tech' system to ensure the finbox stays in place in rougher conditions.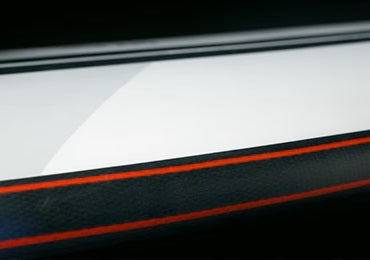 CARBON POWER RAIL
To make the board stiffer in the center, we used a high quality carbon rail tape. This will give a better performance to the total design of the board.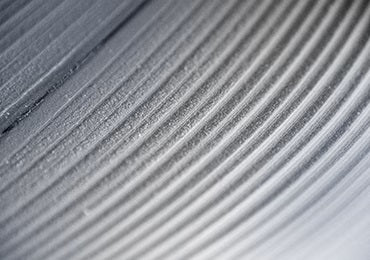 BALANCED DENSITY CORE
All blanks are imported from Australia and made of high quality EPS. This prevents weak spots and controls the density on each inch of the board.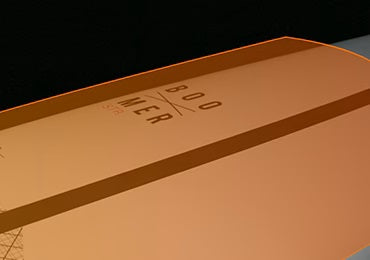 PVC REINFORCED DECK
Reinforced standing area underneath your feet ensuring a longer lifetime of your board. It Is especially important if you ride with straps.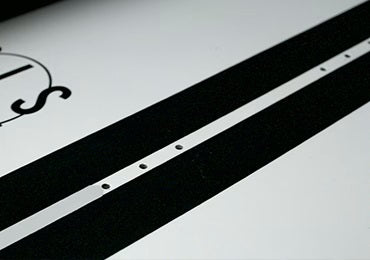 NYLON INSERTS
A high quality and durable insert to attach your straps in a second. Easy to use and adjustable in three different positions.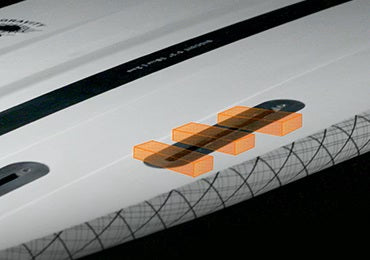 TRI-FIN RACK TECH
In all boards we use 3 PVC block parts on each finbox. This solid construction is much better and stronger than the average construction.