THE RUMOUR GOES THAT BRUNOTTI BOARDS CAN MAKE YOU LEGENDARY.
The rumour goes that four kitesurf legends started (no we cannot mention names, but you can guess) their career on a Brunotti twintip. They say that's what makes the all new Four President twintip the most wanted in town!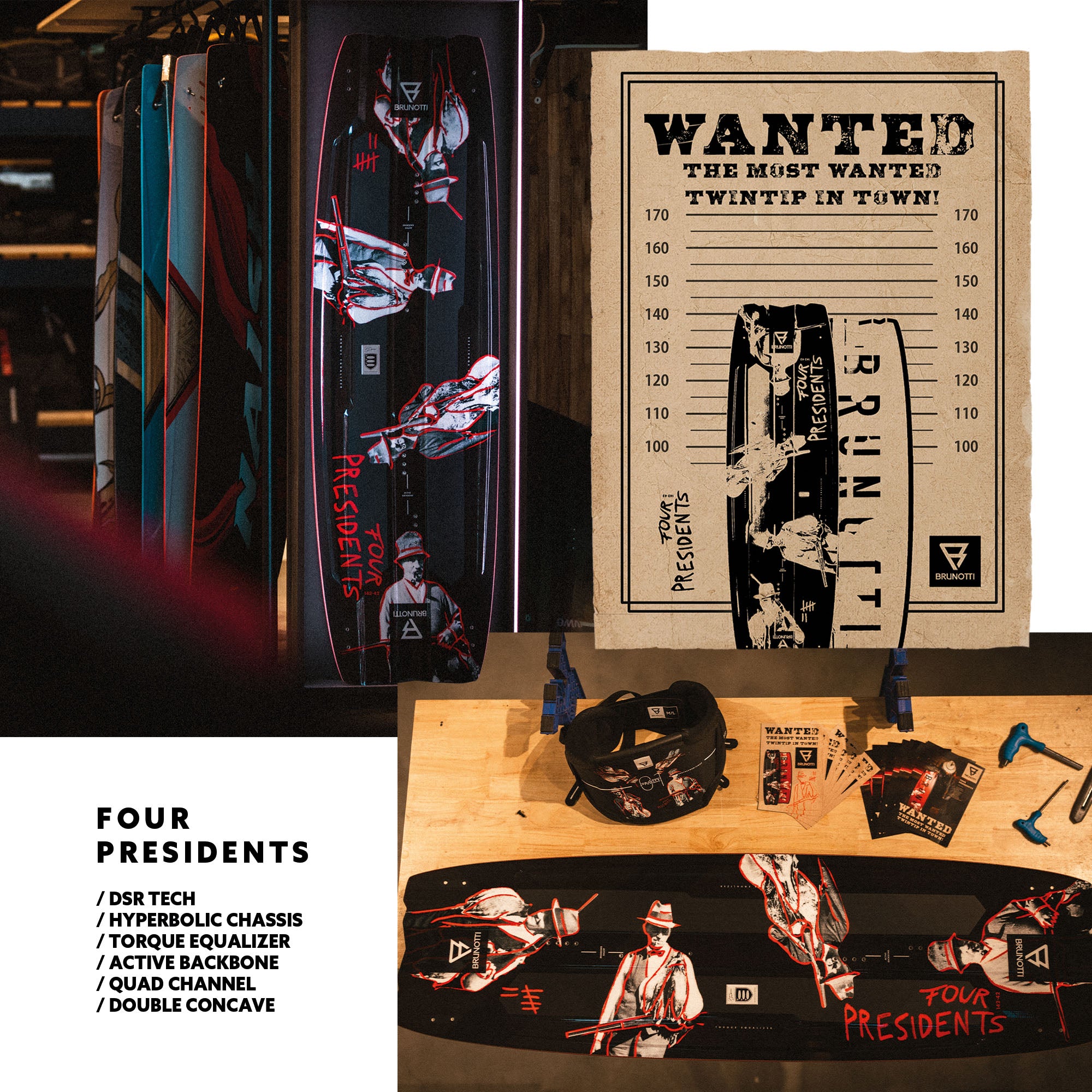 DESIGNED TO IMPRESS, CREATED TO PERFORM
This board gives you that kick to reach new hights! It's tense deck will give you explosive pop and fast response which not only makes it perfect for freestyling, but the freeride friendly outline makes this a mad piece of art. The quad-channeled chop tool is developed to max out that explosive pop which allows you to boost higher. No surprise that we need to search on top of roofs to find it... 
The whispers were noticed in several kitesurfing hotspots. The board was seen in kitesurfmekka Tarifa, aswell as Egypt and at the North Sea Coast. The streets were covered in flyers, local detectives were on the hunt and even the pharaohs rose from their tombs. After all this fuss, this must be the most wanted twintip in town..