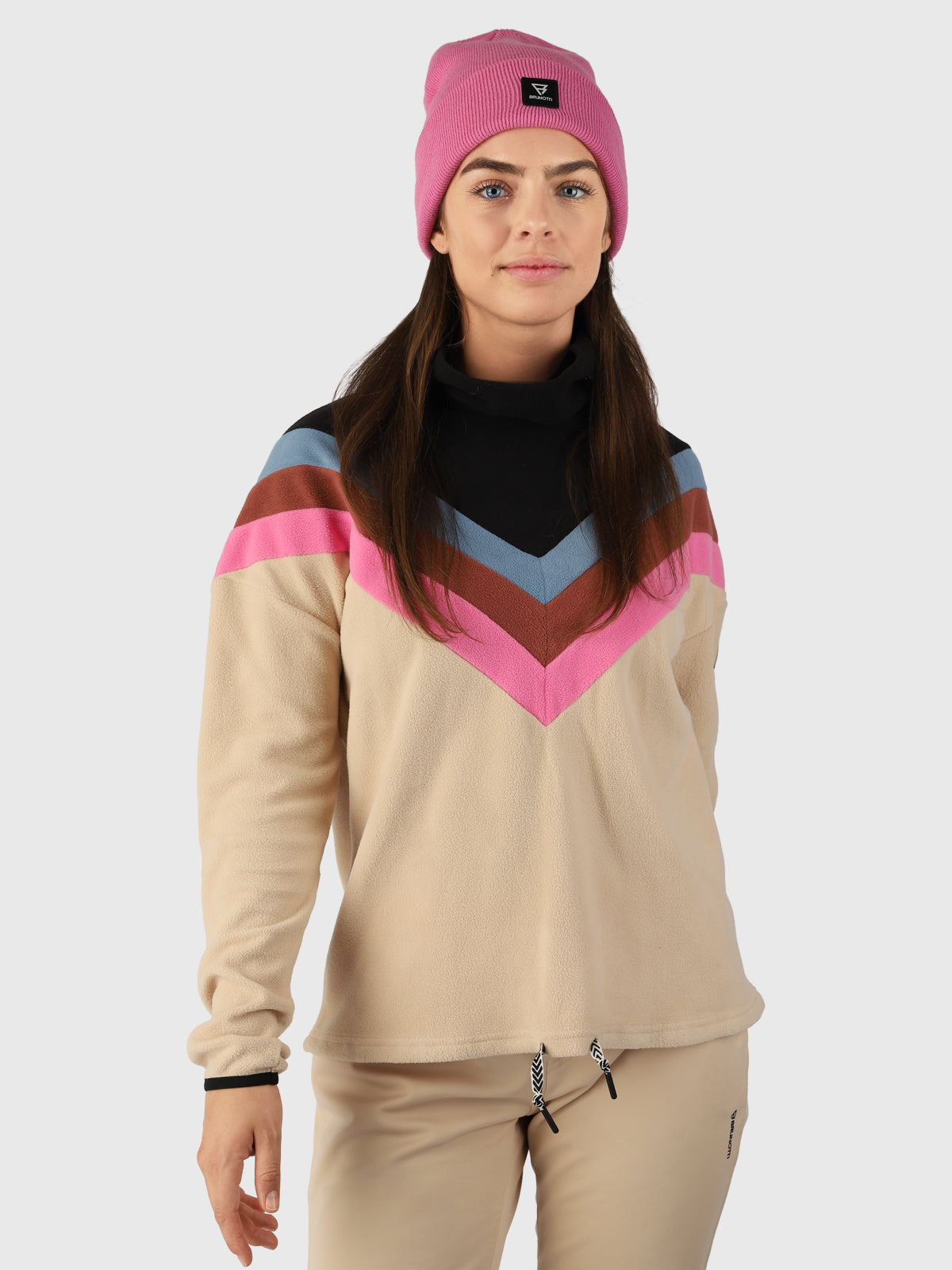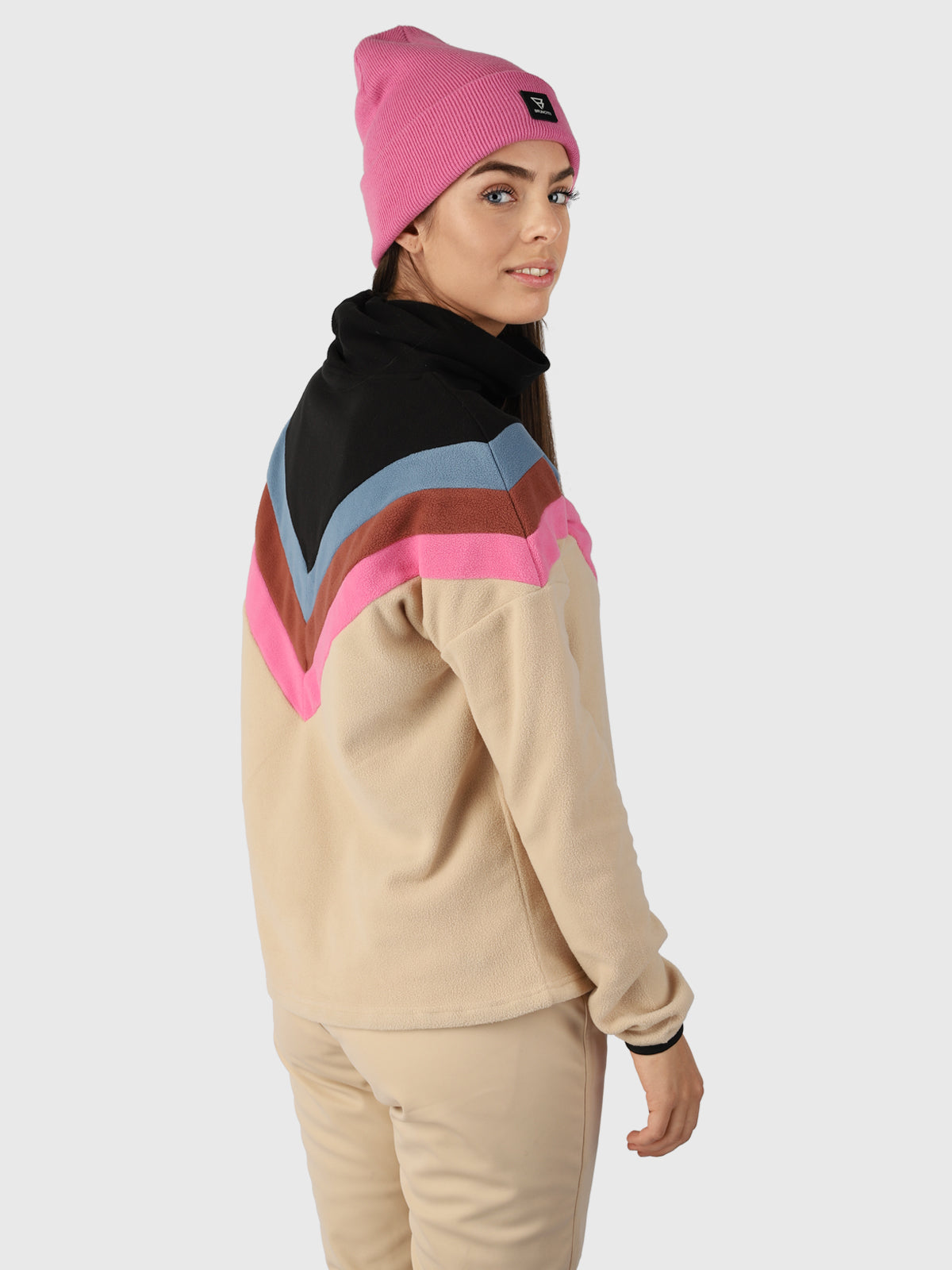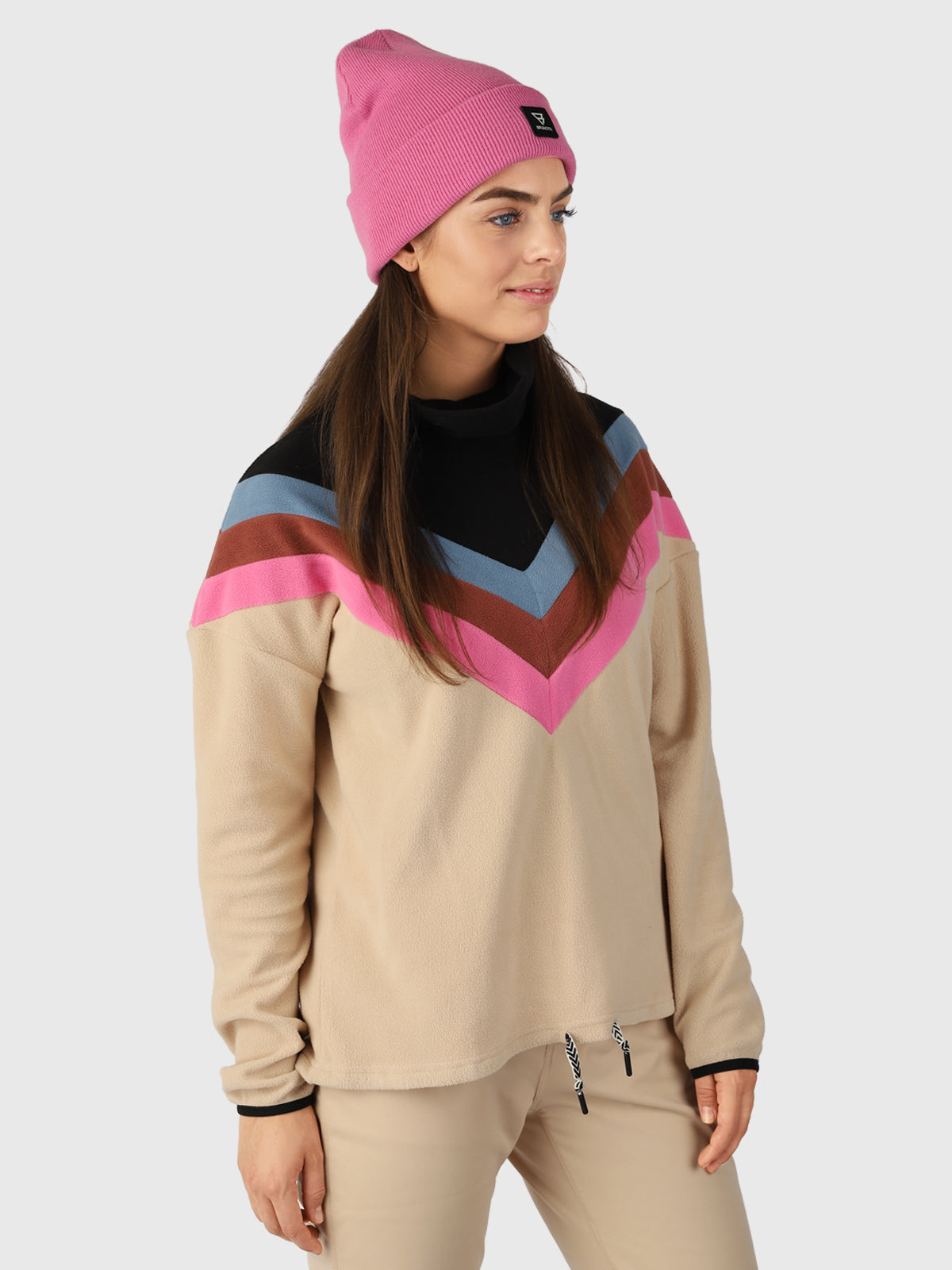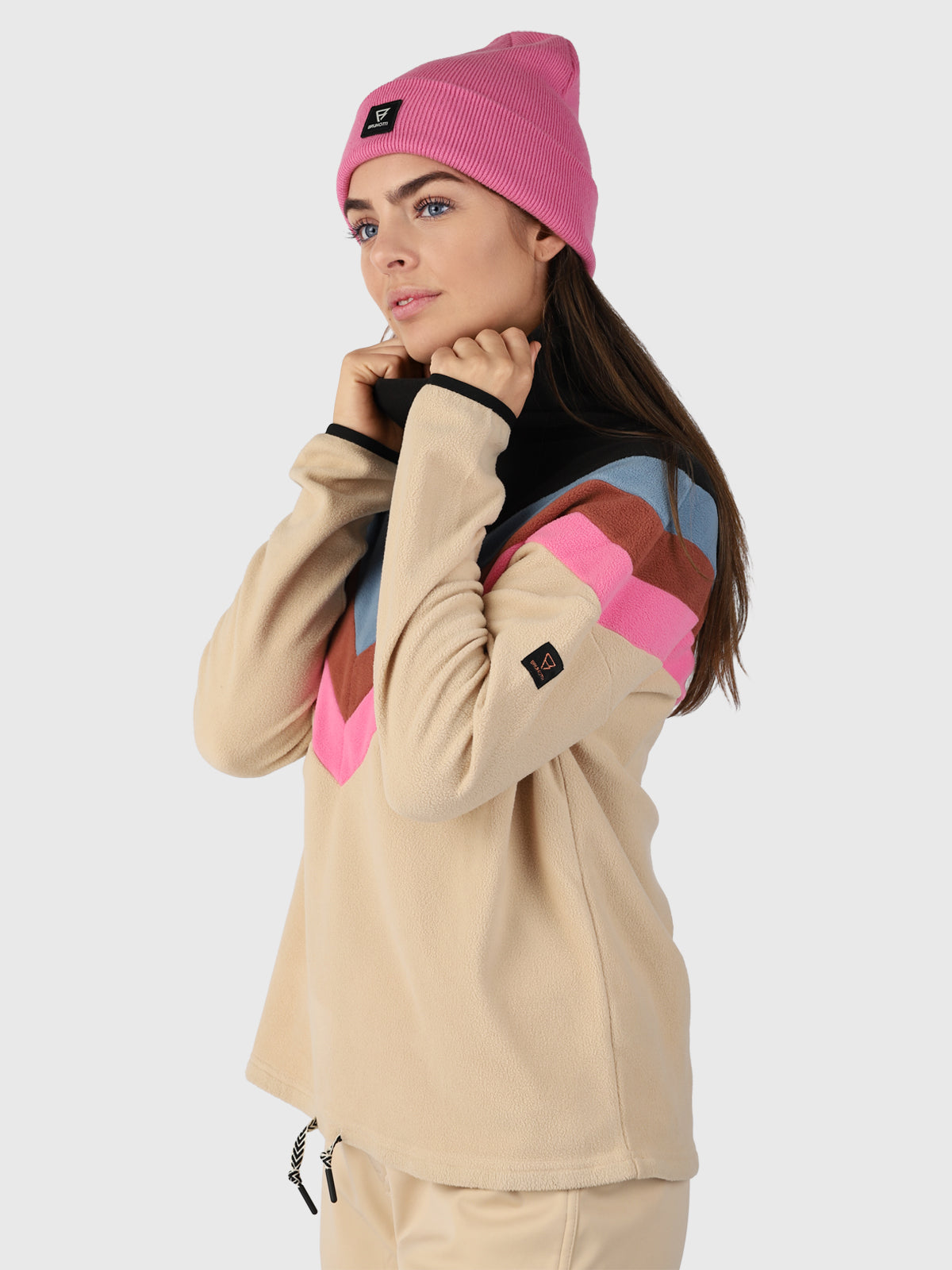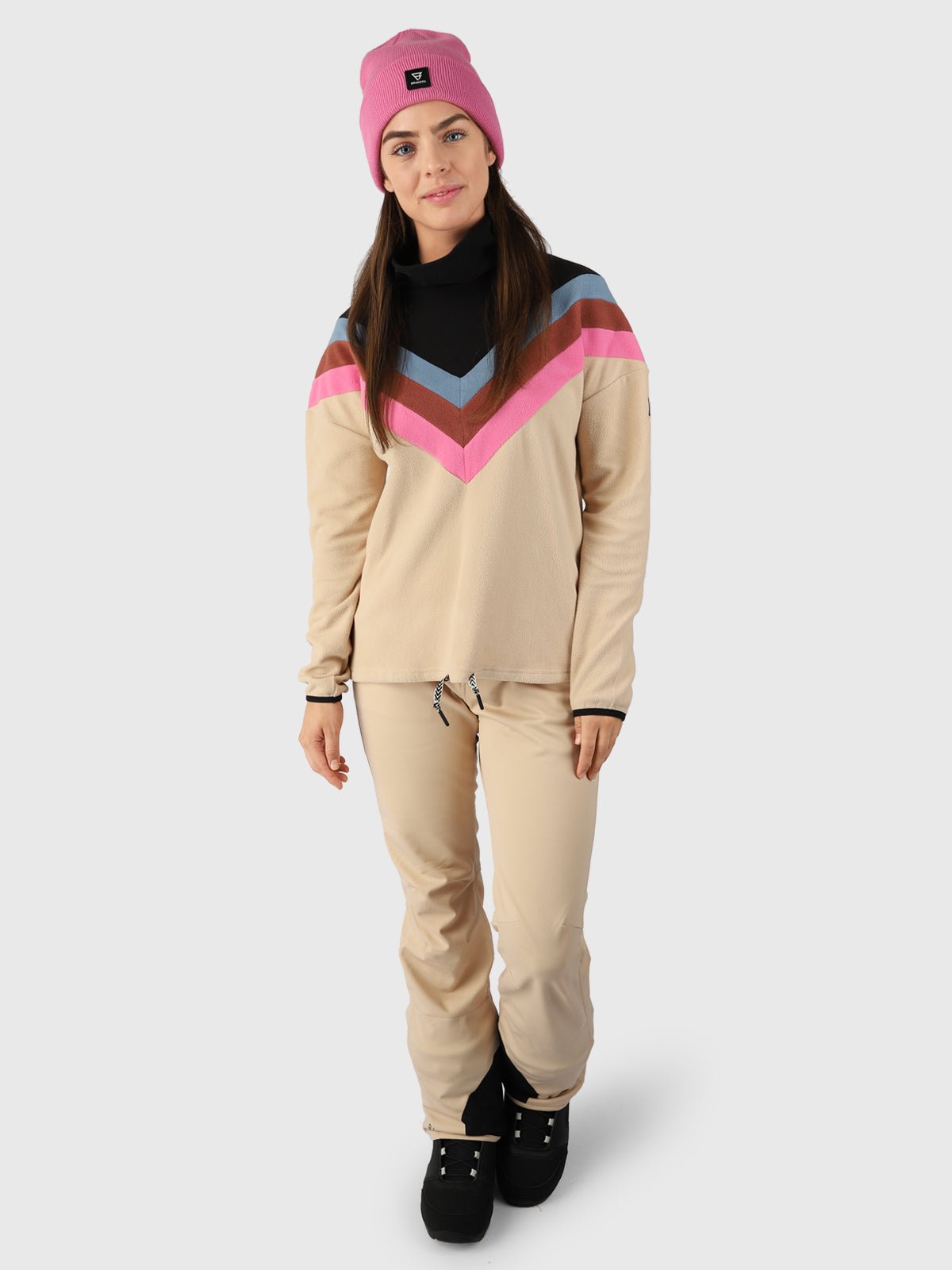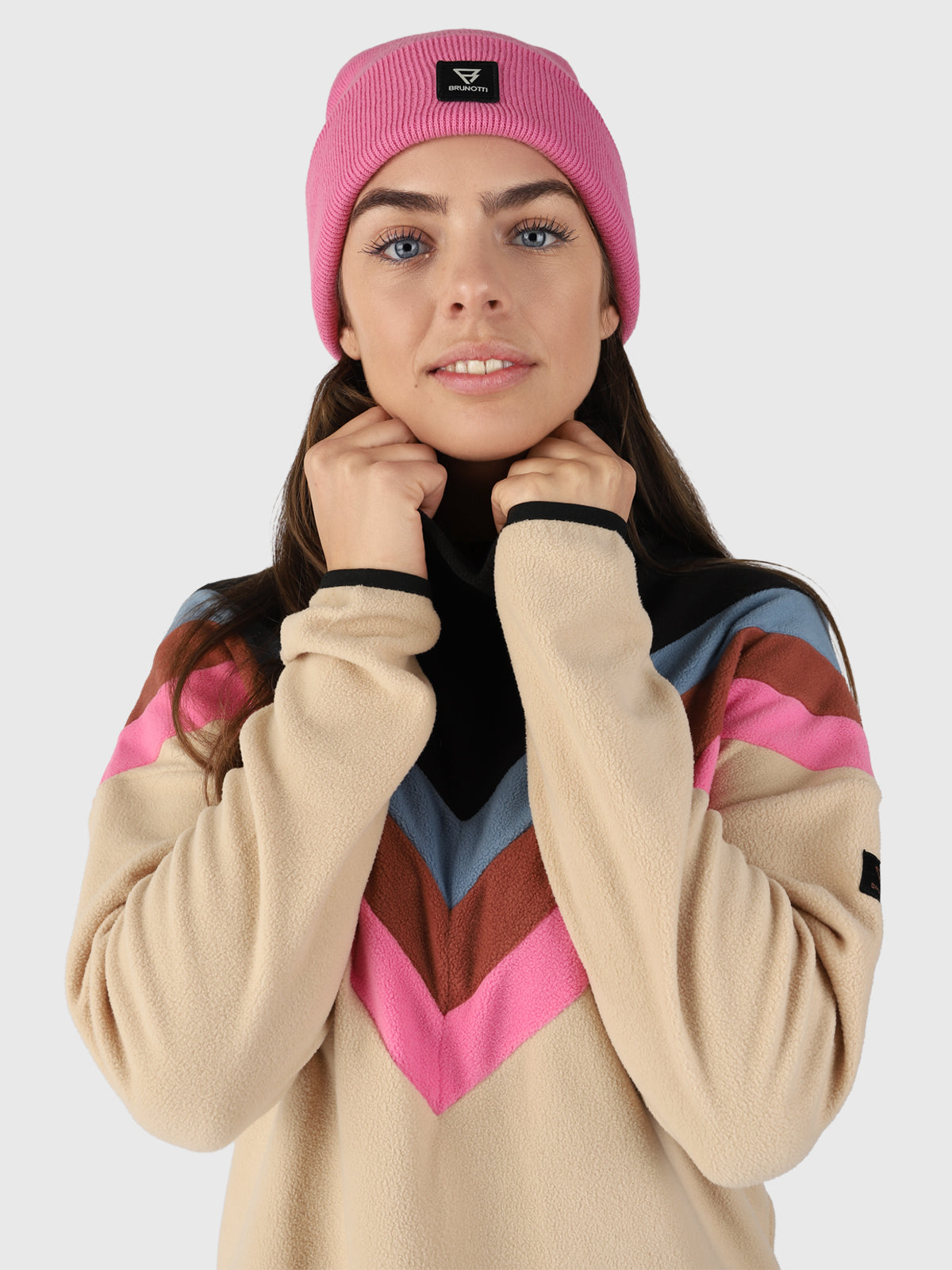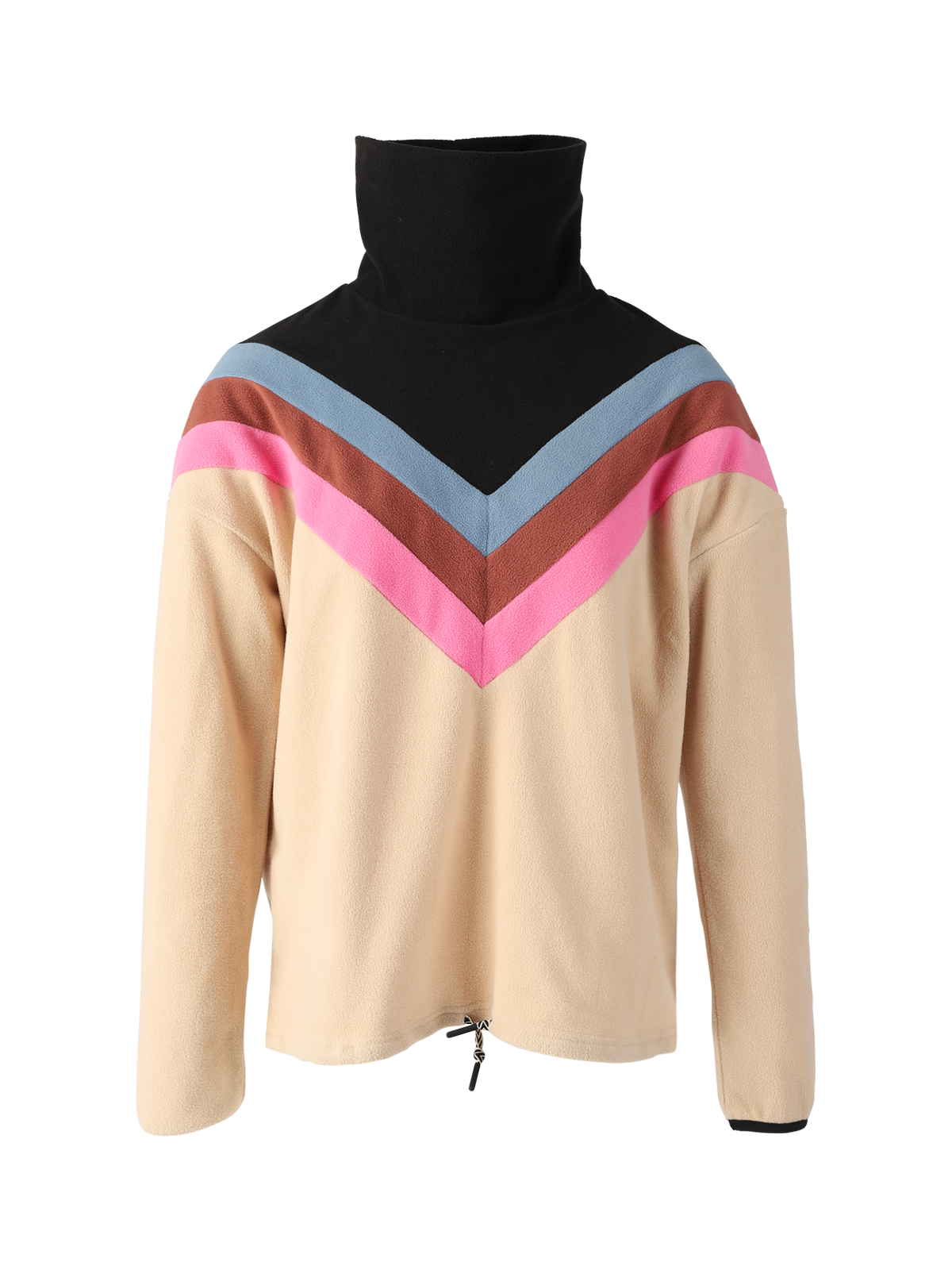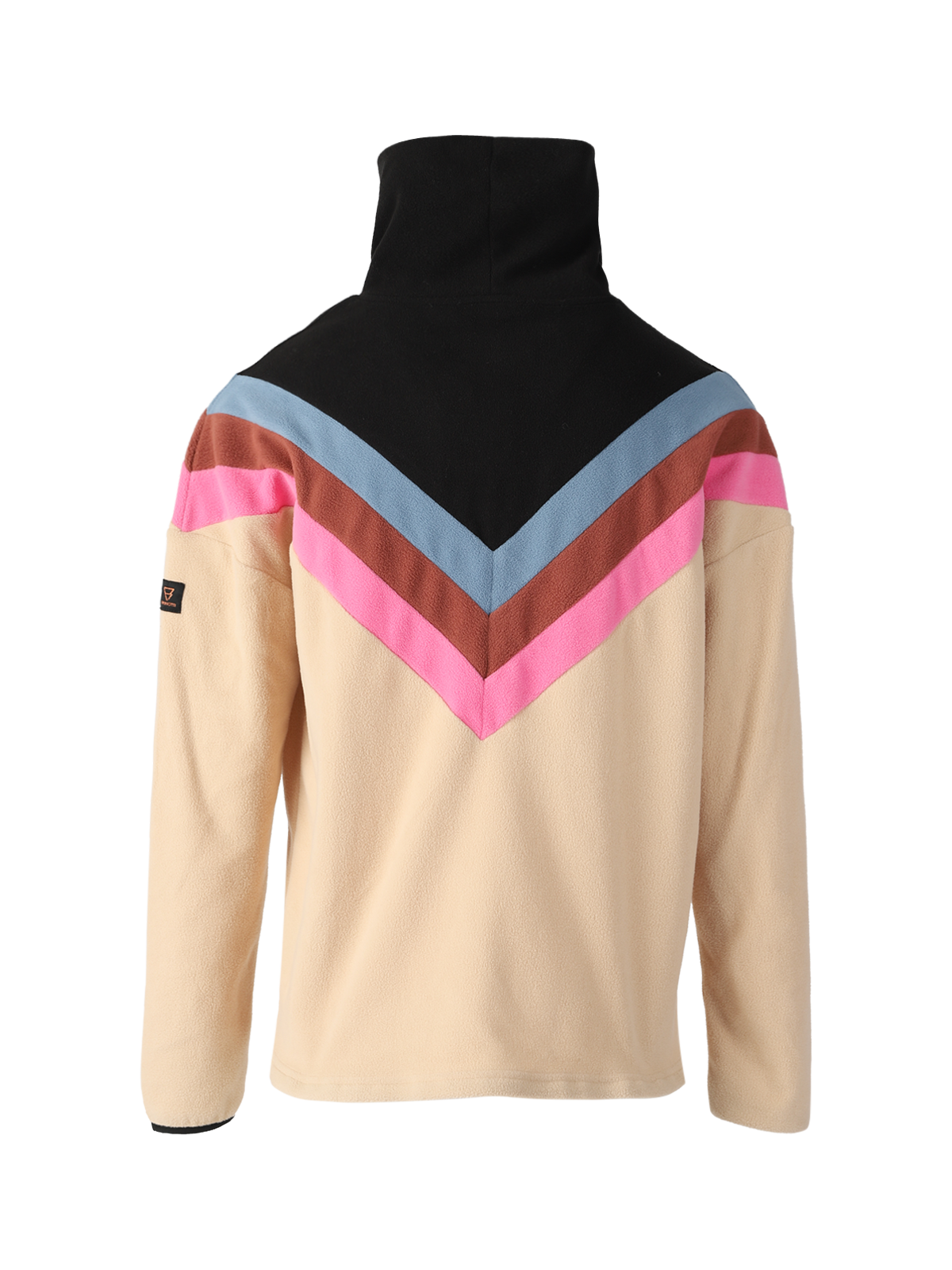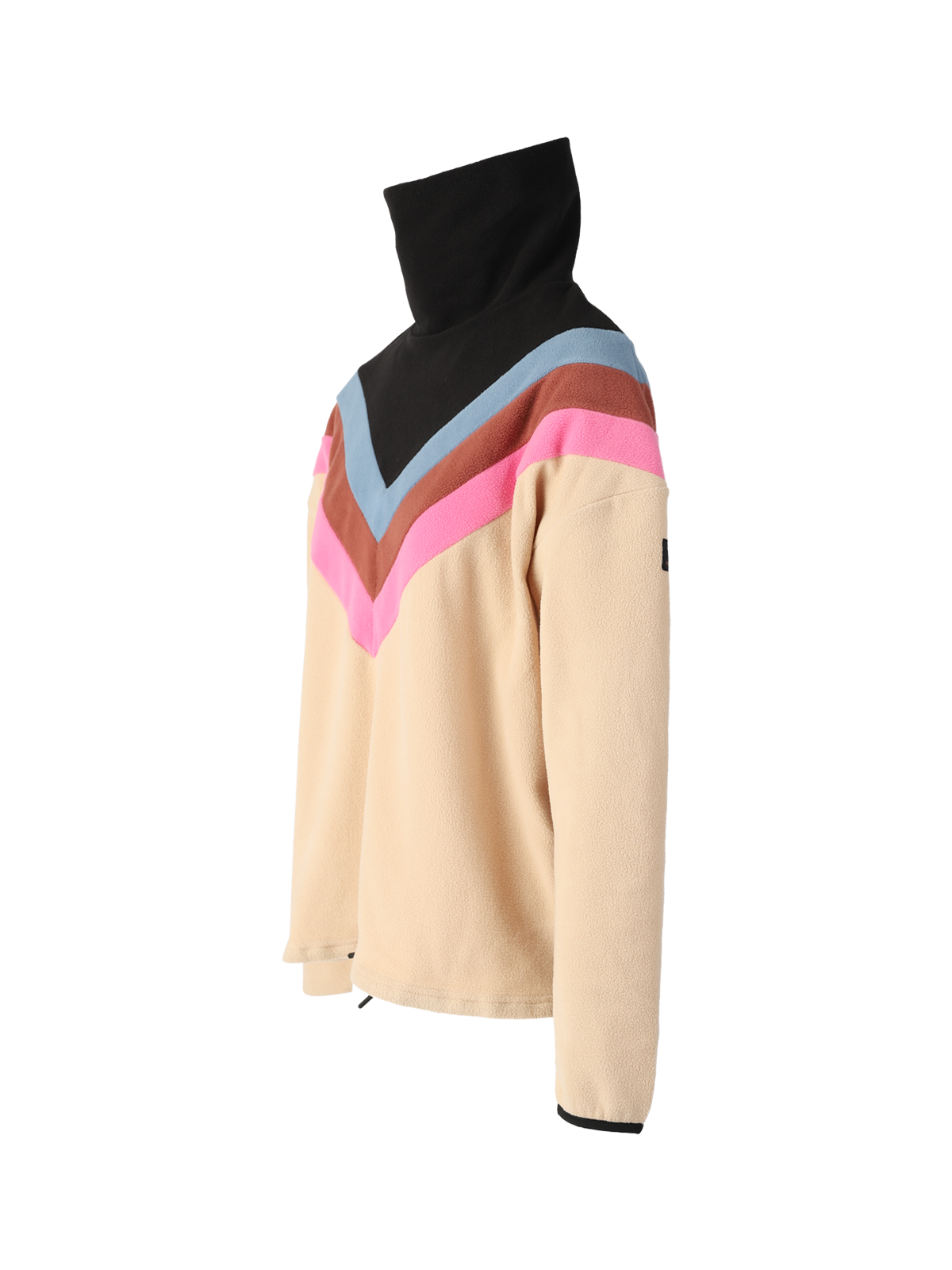 Myoko Women Fleece | White
The Myoko microfleece features an eye-catching color block in a V-shape. This fleece sweater is nice and warm and very comfortable due to the loose fit and high turtleneck. A nice detail are the cords at the bottom.
Learn more about all our technical features here.