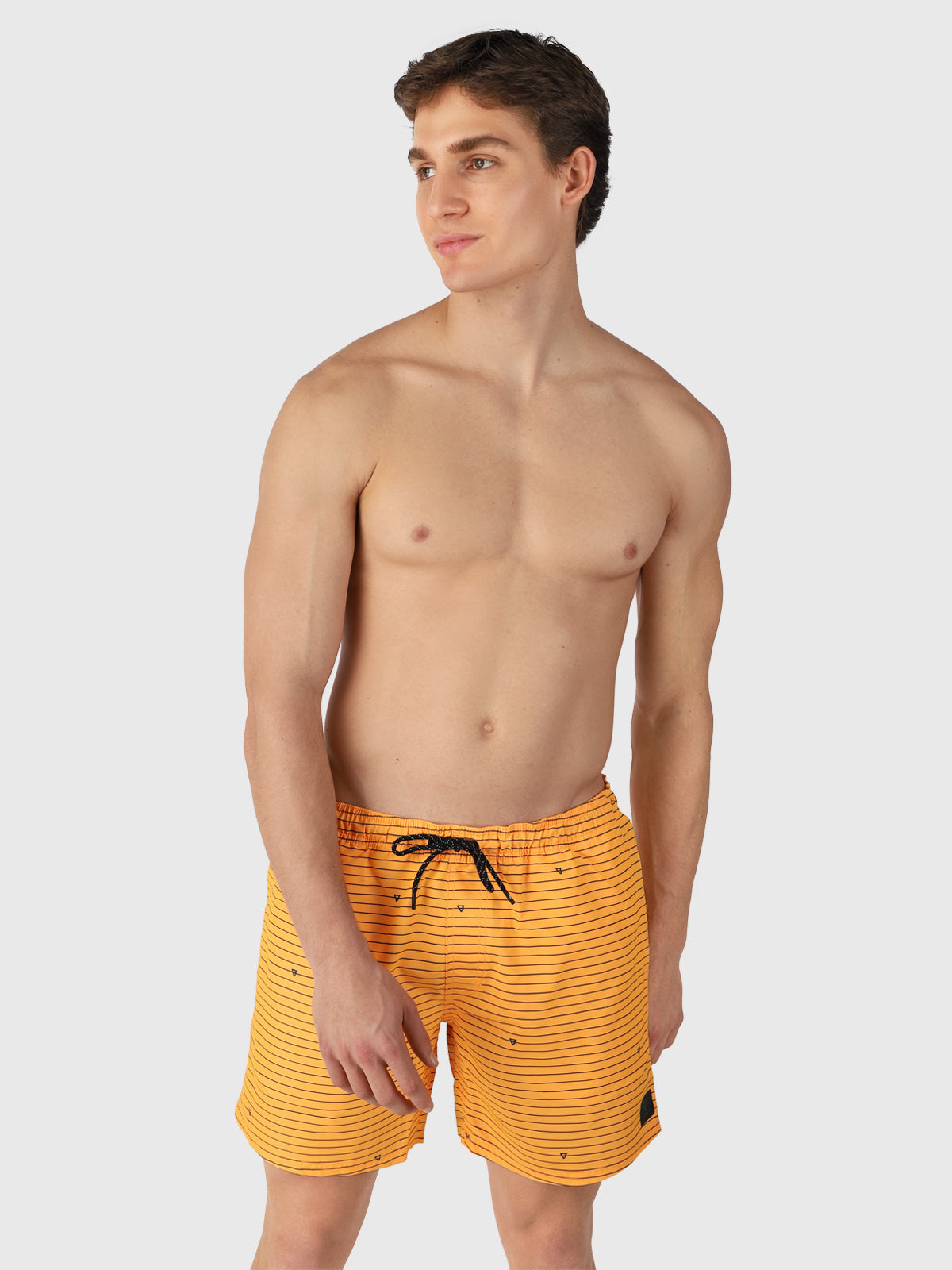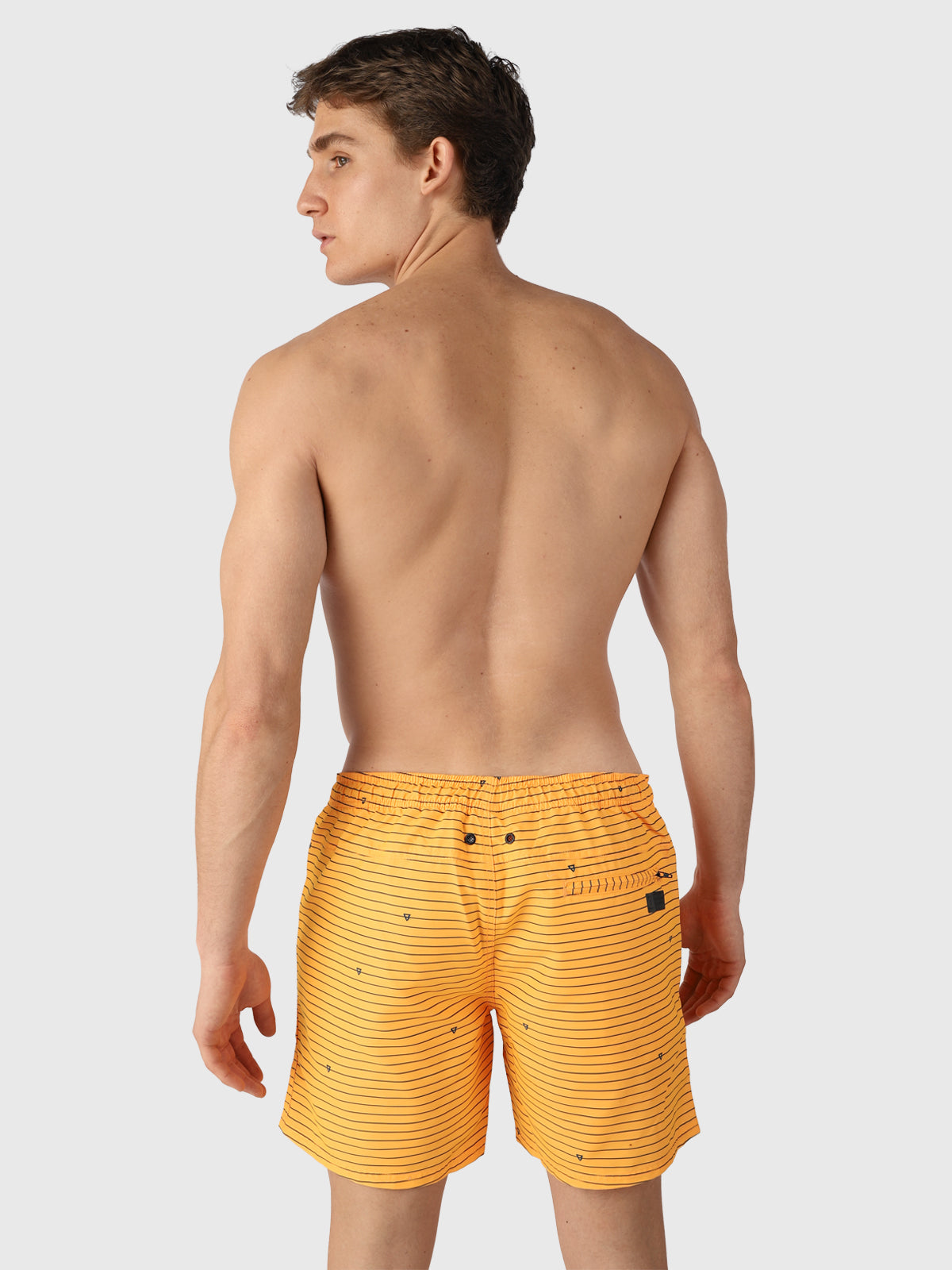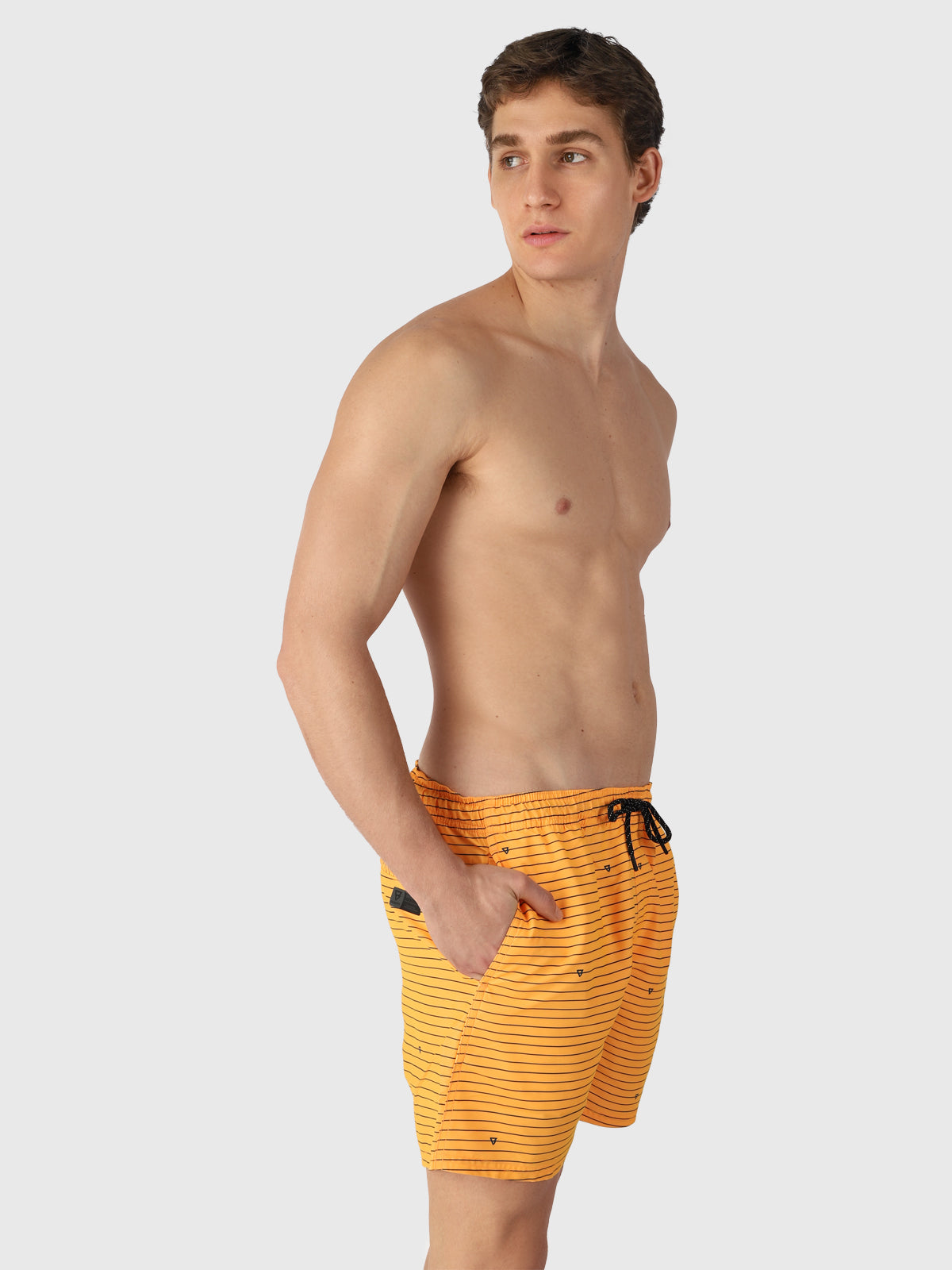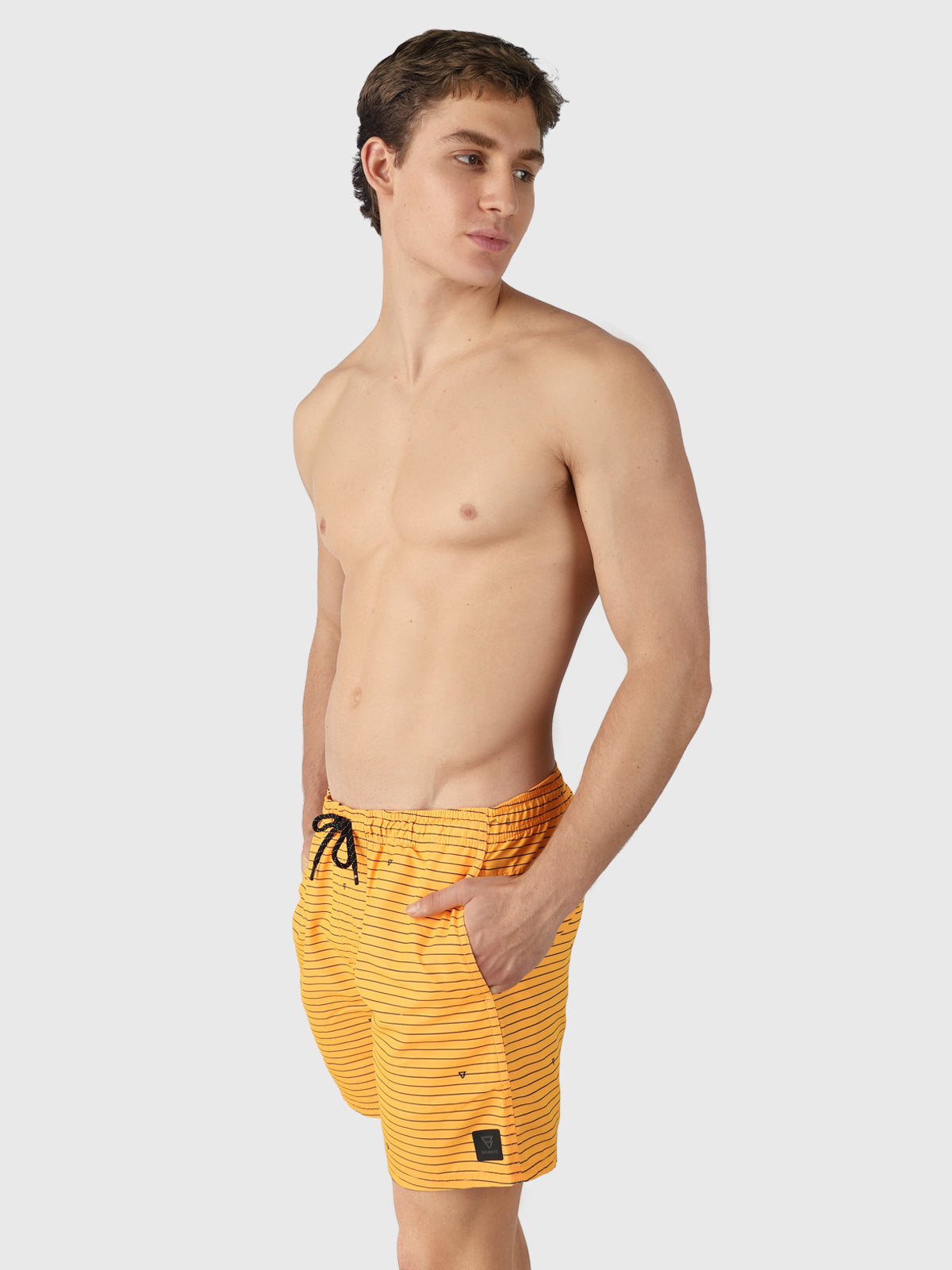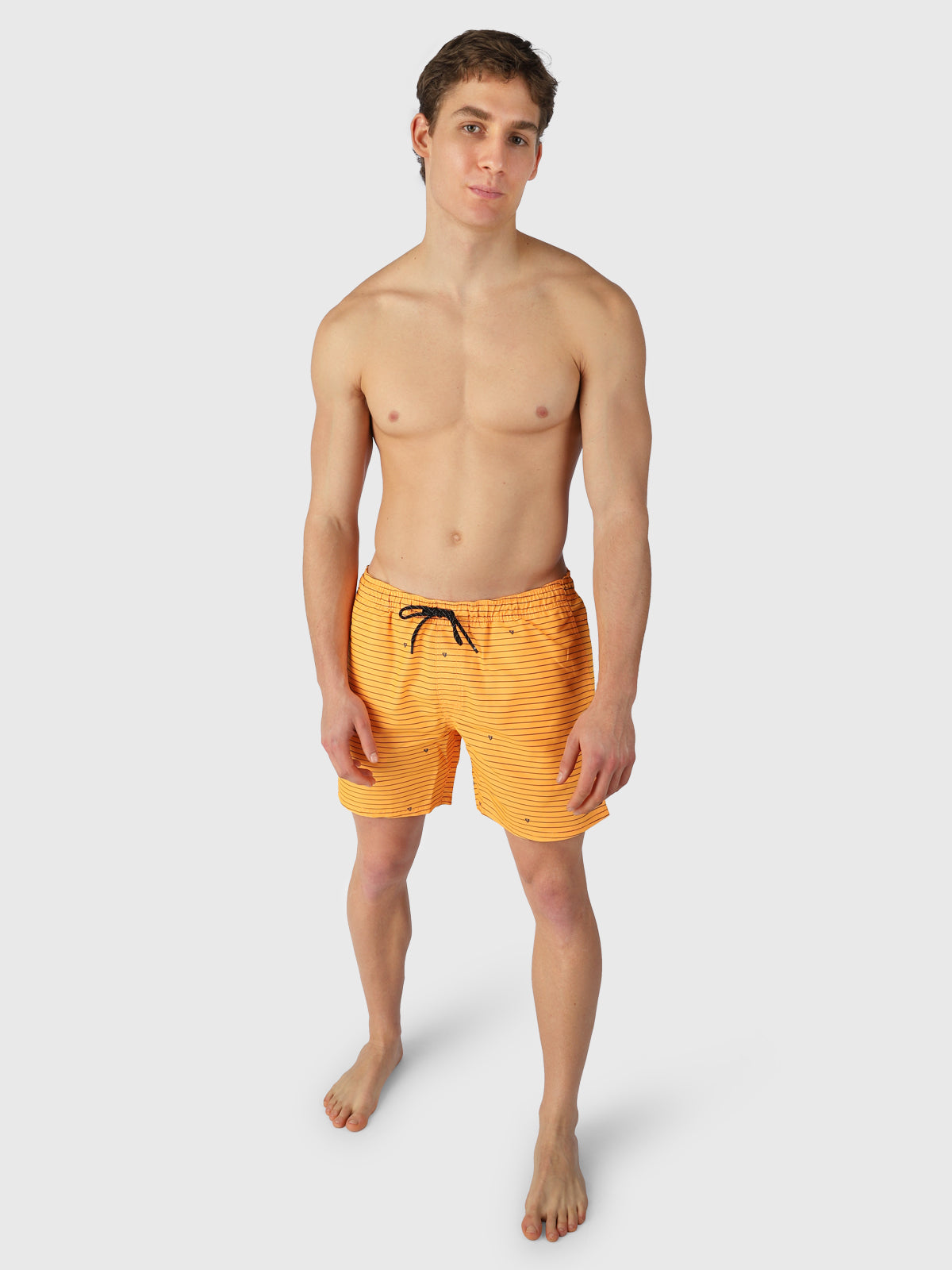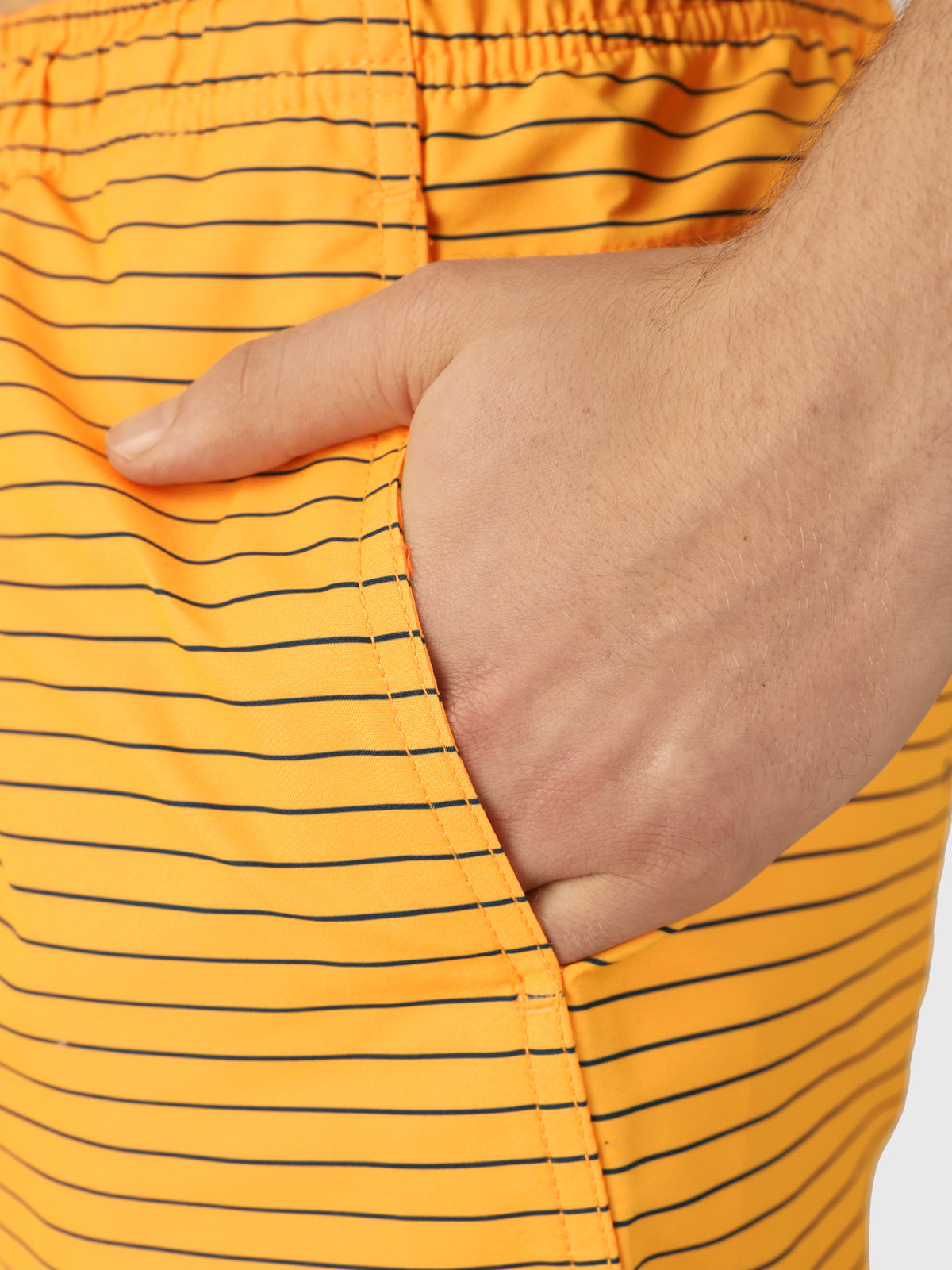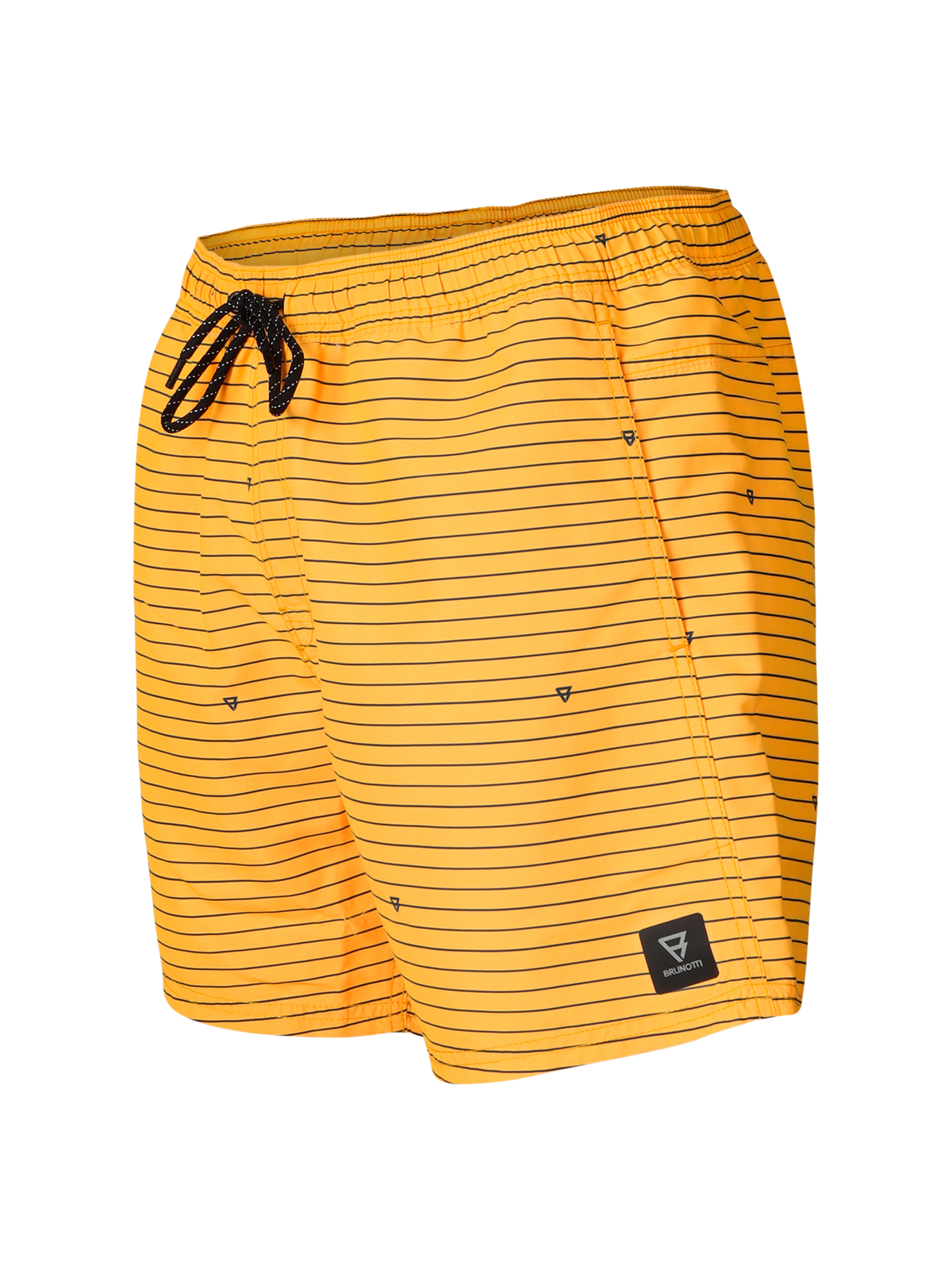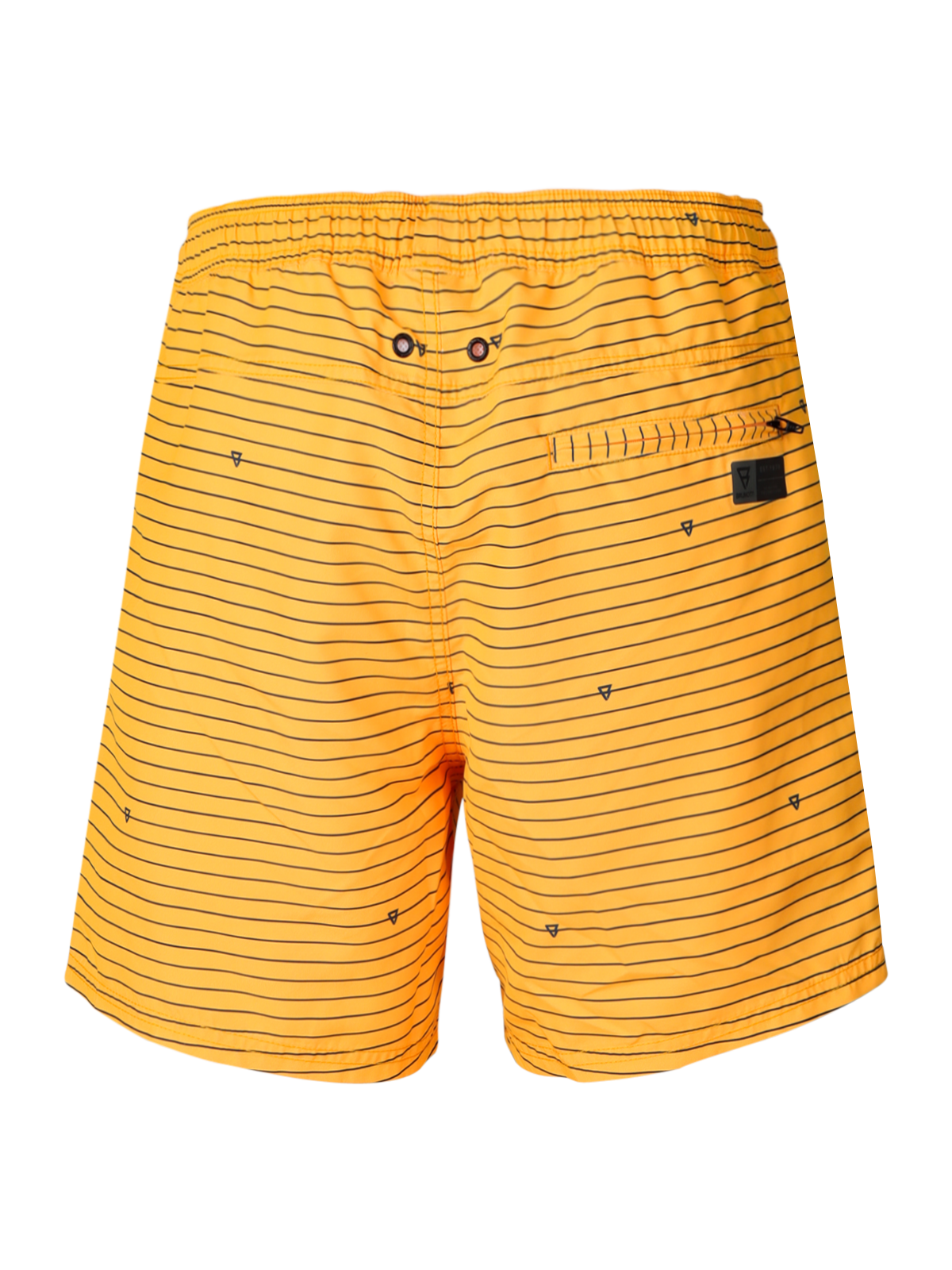 CrunECO-Stripe Men Swim Shorts | Orange
Sporty men's swim shorts CrunECO-Stripe. Everything about these shorts is made from recycled material. These quick-drying swim shorts are available in many different colors and in different all over prints. These shorts have an elasticated waistband that you can tighten with a nice cord. The shorts have mesh inner pants and two side pockets. On the back it has a clean finished zipper pocket.
Mesh inner pockets
Mesh inner pants
Fully elastic
Quick dry
Recycled sources

Learn more about all our technical features here.
Wash on 30°C
Don't bleach
Don't dry clean
Don't tumble dry
Don't iron