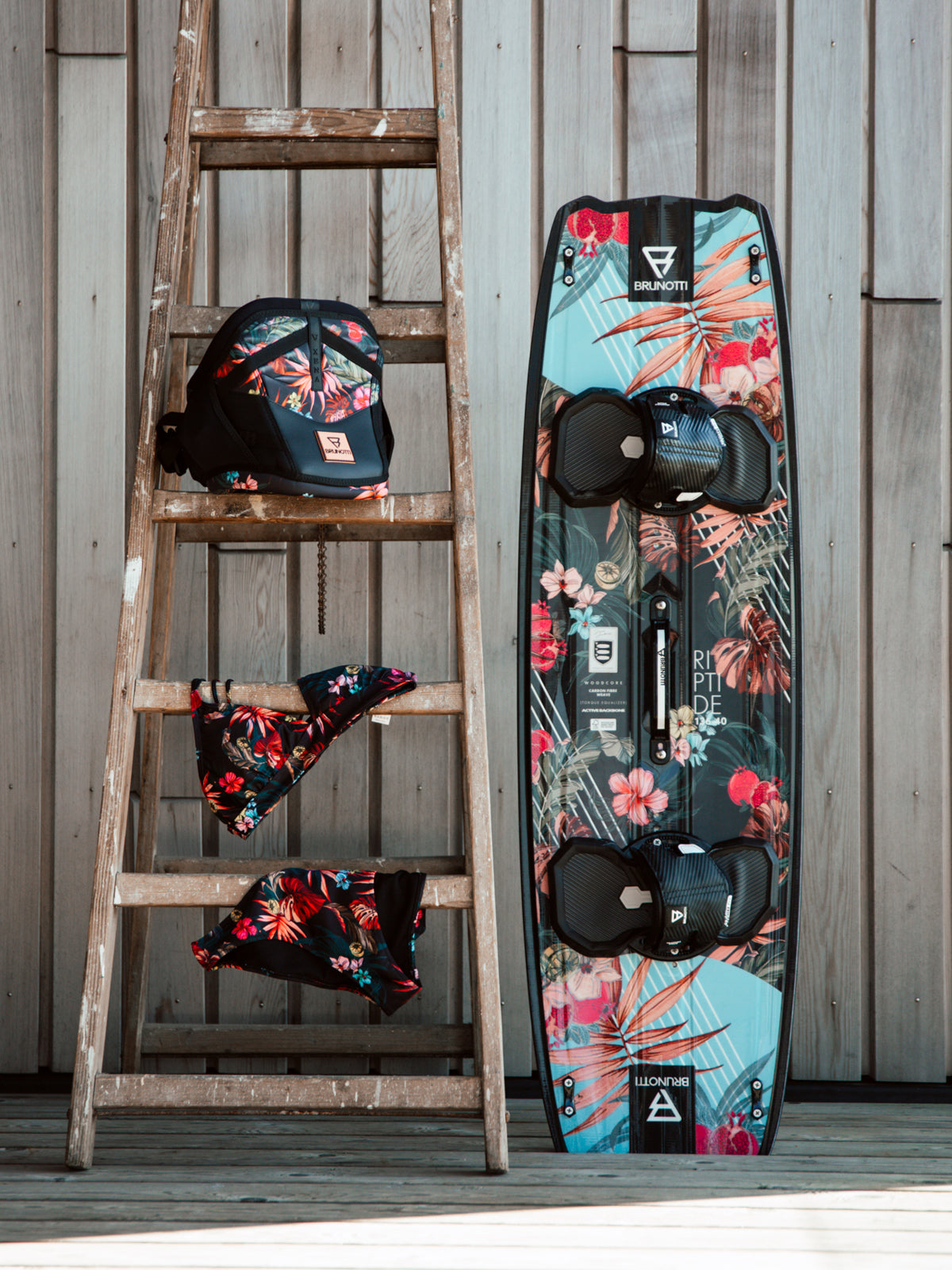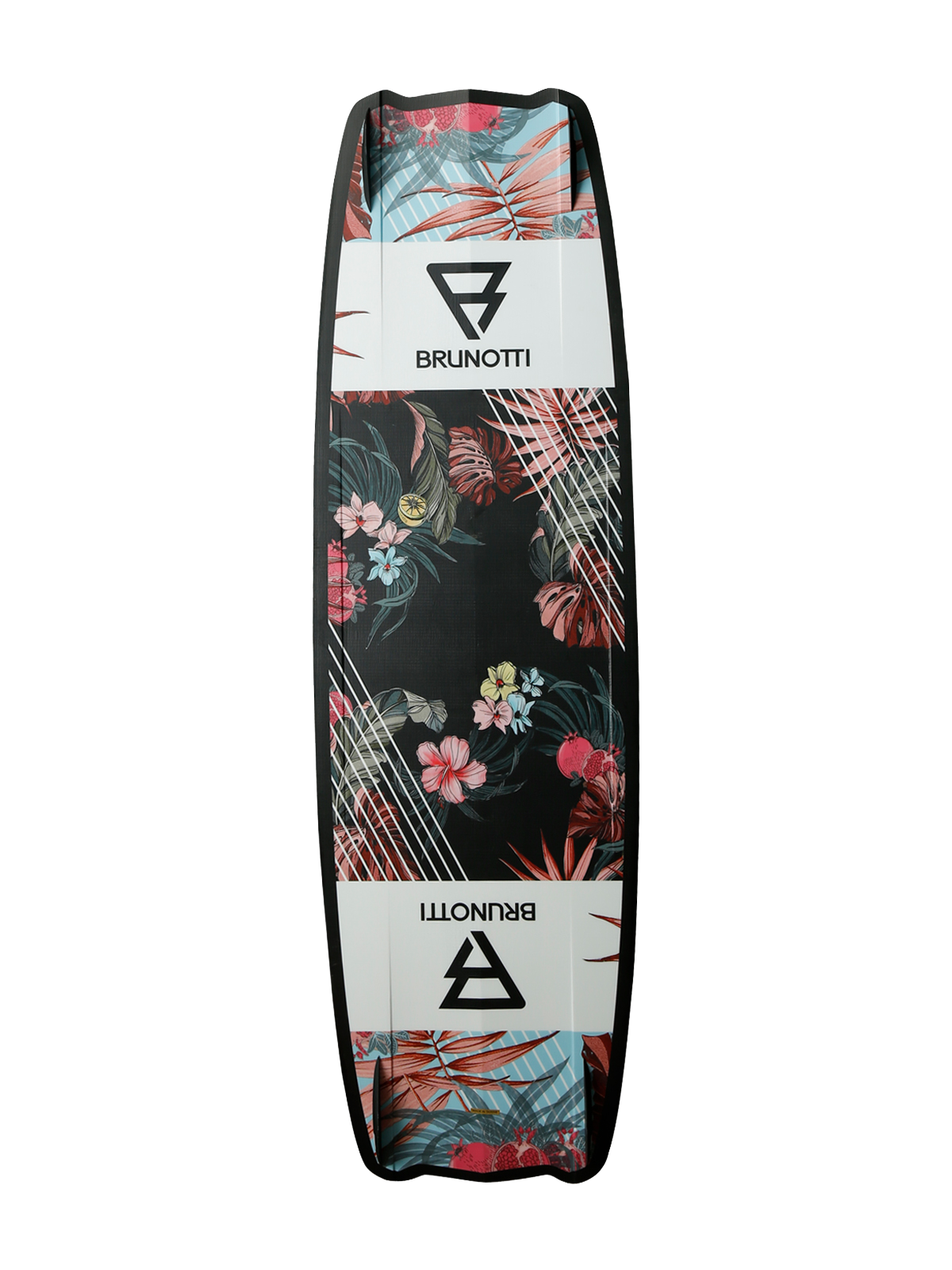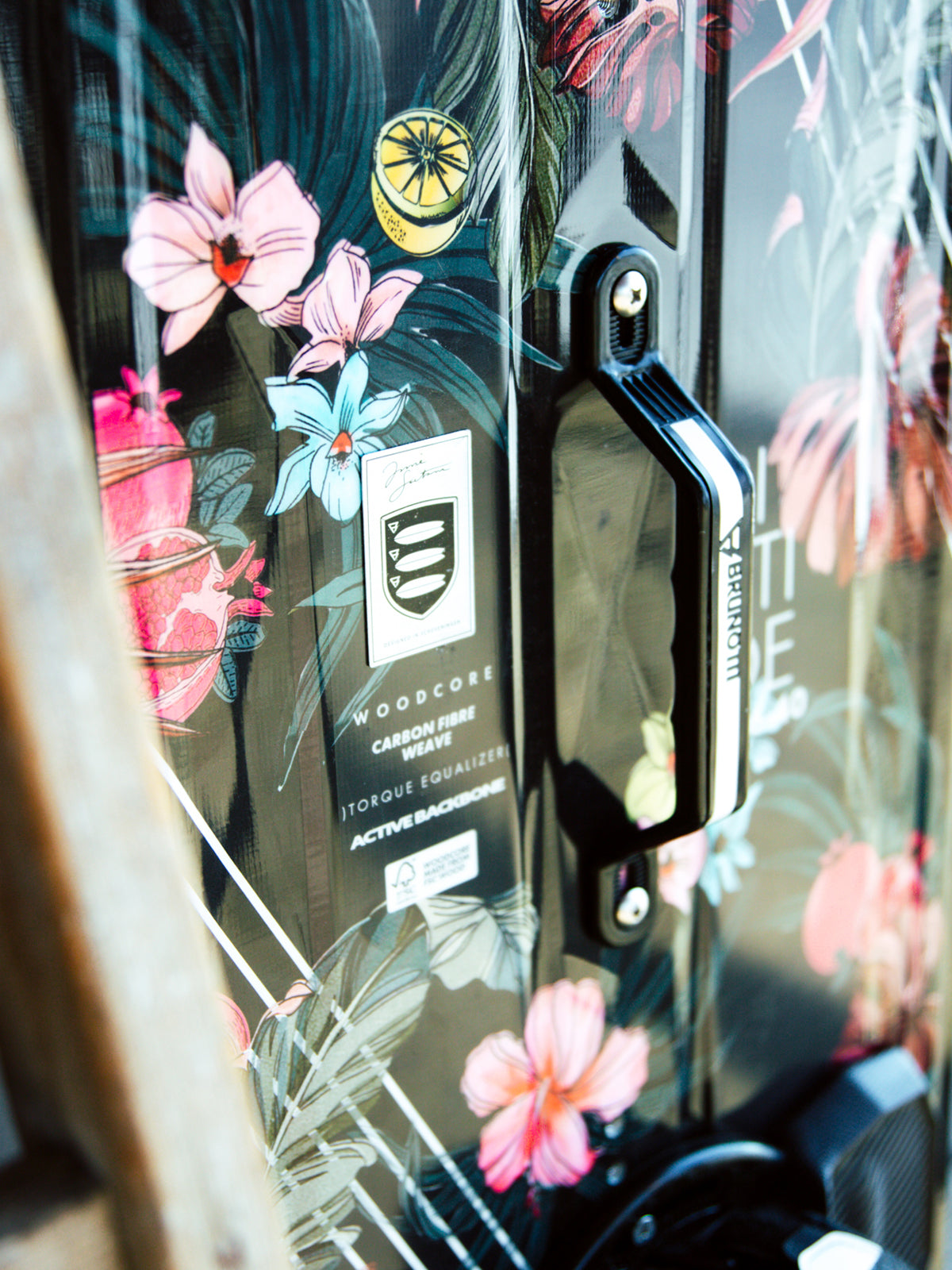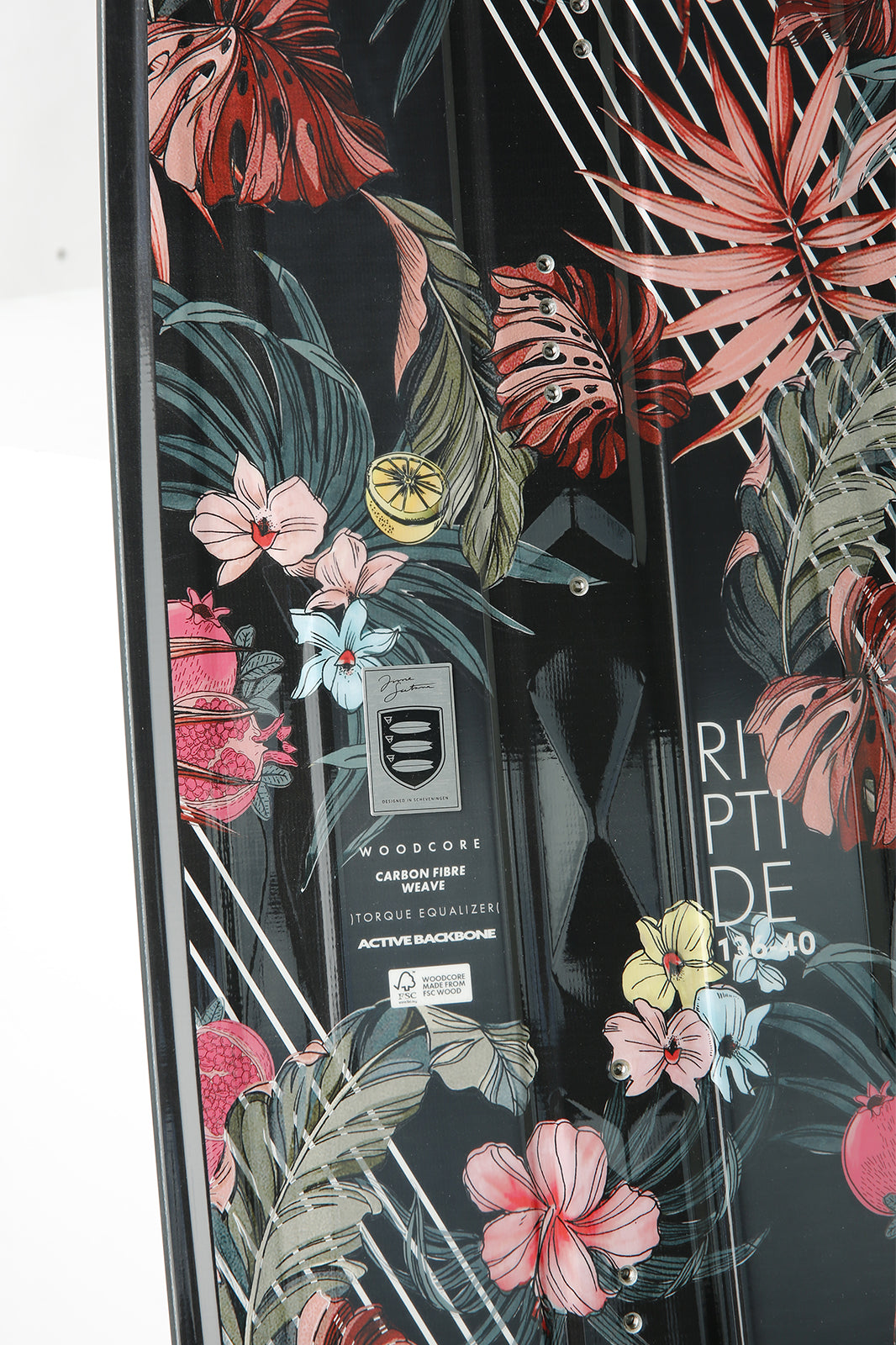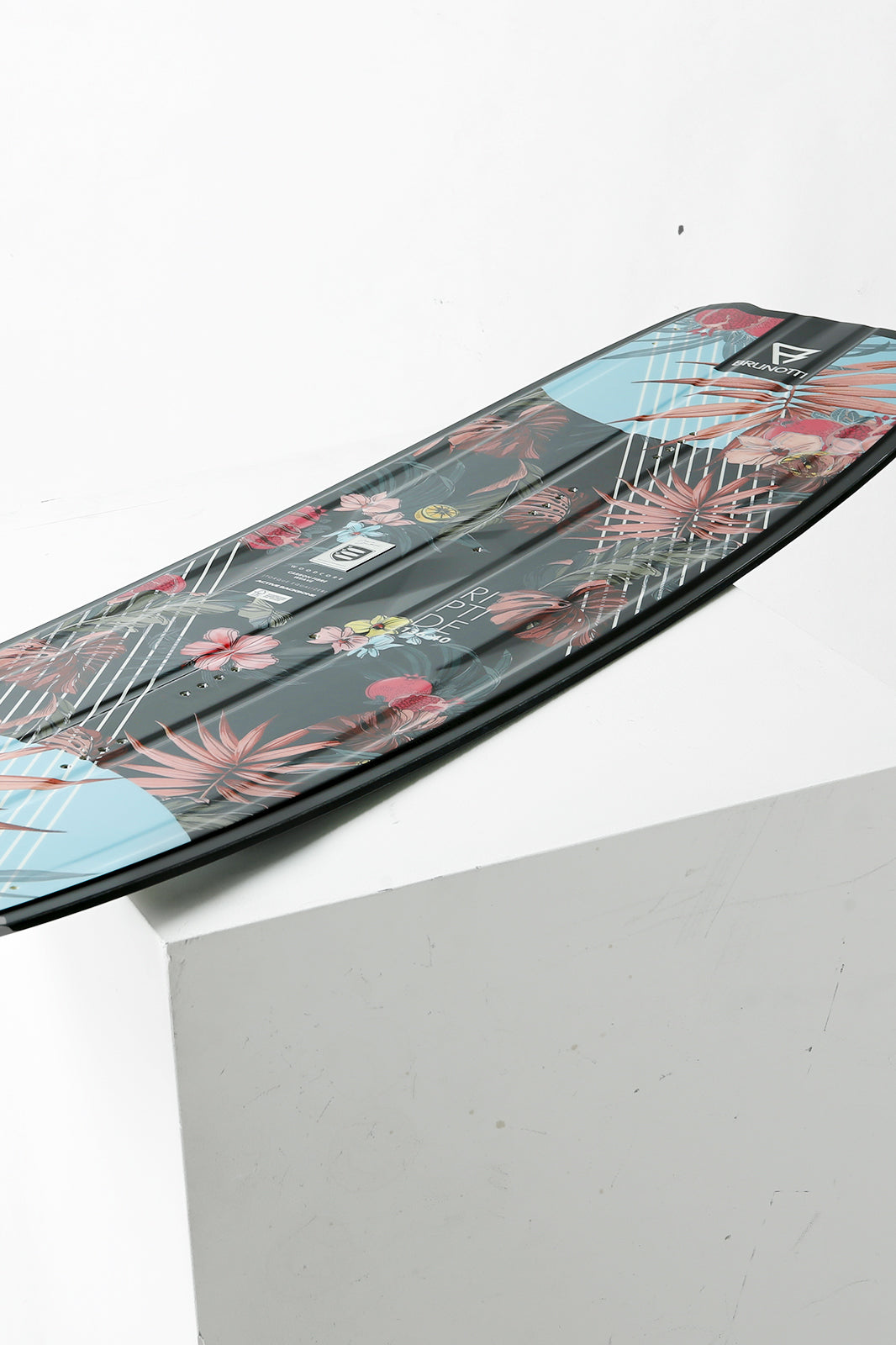 Riptide-Blossom+G10Fins Uni Kiteboard
Please inquire about the availability of this Brunotti product at your local watersports store.
The Riptide in our range of twintips is designed for women who want an all round freeride, freestyle board. We have developed a more flexible and narrower framework, you will now benefit from an enhanced and more comfortable ride. This CNC shaped wood core is equipped with a "Active Backbone", a so called stringer that runs through the whole board. Together with the 3D shape alongside the rail which reduces the boards torsion, this twintip will put a big smile on your face due to it's well-known control and comfort.

Hyperbolic Chassis
DRS Tech
Torque Equalizer
Active Backbone
Double Concave
Double Channel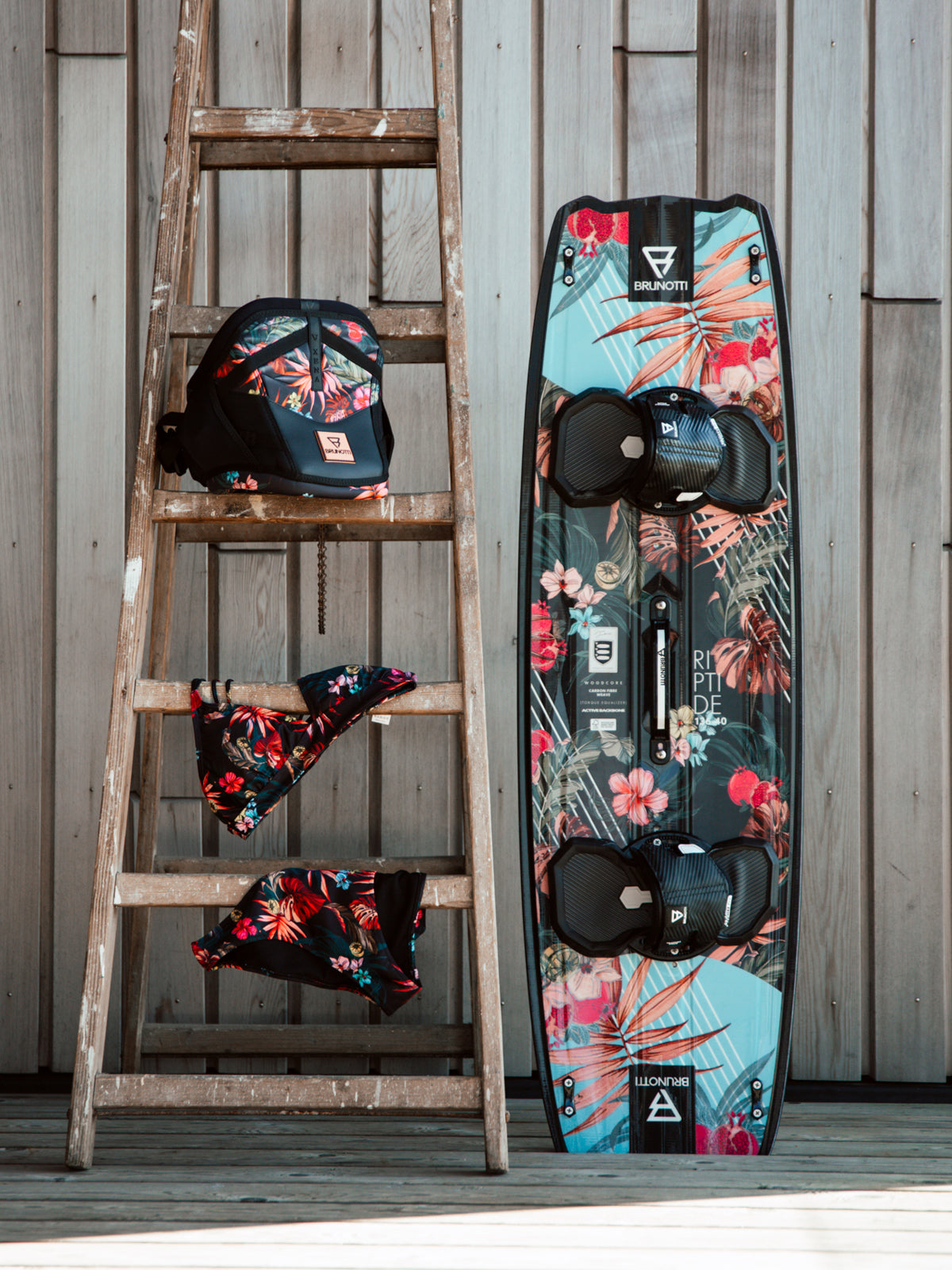 This product has no reviews yet.